Nylon E-Z Ride Stirrups are the #1 long distance stirrup. They are five inches wide from side to side and four inches deep from toe to heel, allowing for the best possible weight distribution throughout the foot. The thick EVA Foam pad provides comfort for the knees and back and helps prevent overall fatigue. The shock absorbent Top Bar deadens the shock transmitted from the horse and long hours in the saddle without excessive bounce. We offer our Standard Nylon Stirrup below:
The Nylon E-Z Ride Stirrups are lighter weight and less expensive than the standard aluminum. They have all the same great qualities and are fast becoming the most popular endurance stirrup on the market. They are made with heavy-duty, hit-tech polymer.
All three E-Z Ride Nylon Stirrups are available in black or brown and with Top Bar sizes ranging from 1.5″ to 3″. You can also purchase Replacement Top Bars for our Nylon Stirrups:
If you purchase a pair of Standard Nylon Stirrups and decide later that you would like to add the Safety Cage, you can purchase optional Safety Cages:
You can also purchase Replacement Pads for your E-Z Ride Nylon Stirrups: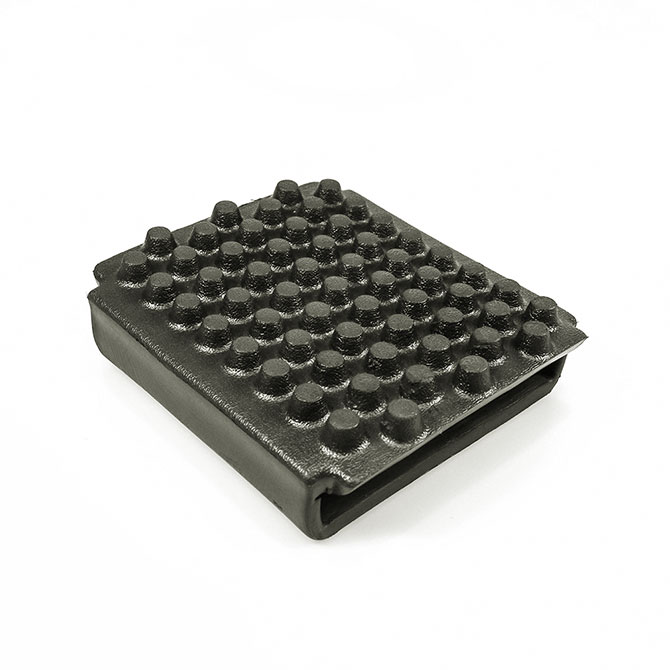 Get a leg up (no pun intended) on Riding Season with EasyCare's E-Z Ride Nylon Stirrups. Ask your EasyCare Retail Dealer for E-Z Ride Nylon Stirrups.
Dee Reiter
Retail Account Rep
I am the Retail and New Dealer Account Rep for EasyCare. I will be happy to help you with ordering, selecting the most popular styles and sizes of EasyCare hoof boots to stock. Let me help you with suggestions on merchandising and provide training for you and your staff, at your convenience.